Funimate App Editor - Pro - Followers - Likes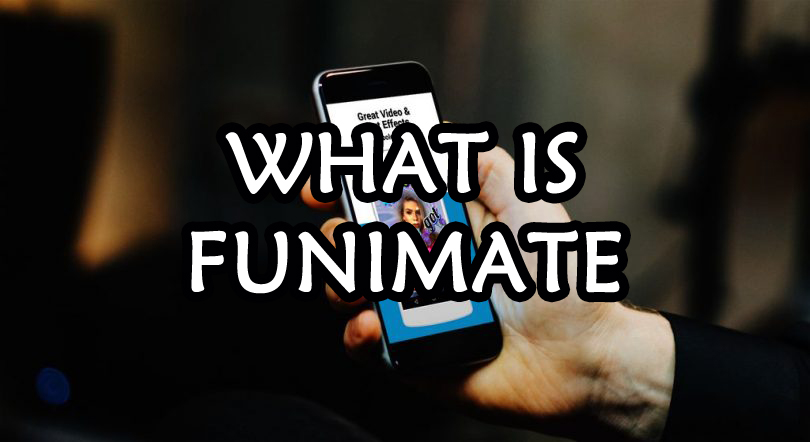 What is funimate
Funimate is an app for android and iOS. Besides being an application to create and edit videos it can be considered as a social media focused on the creation of videos.
In Funimate you can follow other people and you can also have followers. You can like videos and comment on them, as it is also possible to use hashtags and tags.
You can send private messages to your friends and create conversation groups where you can send photos and videos.
Recently Funilive was implemented in which users with PRO accounts can broadcast and it is also possible to perform guessing games or emoji games. - Last updates removed Funilive.
Funimate General Content
Funimate Account Information
Funimate Tutorials
Funimate is characterized by rewarding those users who strive to create videos, so it has different types of systems, among which the crown system stands out.
This system rewards those who are reaching more and more followers, likes, lits and featured.
Each level requires a specific amount and when you reach it next to your name in your profile a crown will appear with your level.
It also rewards those videos that get large amounts of likes, rewarding them with lits or featured.
As you can create videos from the same application you have different types of effects that you can add to the video, some free and some not.
If you have a PRO account you will have all the effects. In any case, every week effects rotate.
Funimate has a lot of songs to add to your videos. It is also possible to add your own songs as well as you can use videos that you already have on your phone.
This application so far has more than 5 million downloads on Google Play.
It was founded in 2015 but just in 2018 it became popular.
The funimate company office is located in the United States and the owwners are M. Oguz Bice and Kemal Ugur.
Behind funimate there is a great and big team.
From time to time on funimate you can see different kind of challenges created among the community in which everyone can participate using the hashtag of the challenge.
You can make fun compilations of your favorite videos since it is possible to download them to your gallery so you can edit them again.
If you have any problems you can contact their support which is very good.
You can make your account public or private just like in other social media. The advantage of having funimate private account is that you will have more privacy with the videos you share.
Always pay attention of the new update of the application because in the new version are adding more effects and new features.
Funimate icon is like a spiral rainbow so it is very easy to distinguish.
What are you waiting for? Get on funimate open your account and make a funimate now or go live and have fun with your followers!
Funimate Features
It's becoming increasingly common to record videos with our smartphones, although the result may not be as good so before sharing the video on social medias or with friends, it is necessary to edit it.
What are the requirements we look for in a video editing application and Funimate meets them perfectly.
Content in different formats: for a video editor to be versatile it is necessary that it allows us to select varied material, that is to say, that we can choose both videos and images. Besides music if we want sound in the video.
Trimming clips: we can choose which part of the video we want or how long a photo will appear is a key point when editing videos.
Filters and effects: filters are very practical to give a different style to the videos. There are also very interesting effects such as frames or grains to make it look like an old movie or x-ray video.
Transitions: Cut transitions work very well, but in video we can have many more options and add cross transitions, from the sides, down, up, from the center, etc.
Music: if the video that you are going to edit you want to add a song, it is very easy since it is only necessary to select it from the application or from our music.
Texts: It is also possible to add texts in the video, being able to choose the style, size and color of the letter.
Objects: It is possible to add objects to our videos and add movement to them as it is possible with all the elements that can be added to the video edition.
Gifs: One of the latest updates of the application integrated the possibility of adding gifs to our videos.
Particles: Particles if used properly can give a very cool effect to our videos.
Watermarks: If you have a PRO account at the time of saving your videos in the gallery will not have watermarks.
These are some of the features you can do with the video editor application Funimate as it has many more possibilities within the above mentioned.